1965 NASA launched the Gemini 7 spacecraft, with astronauts Frank F. Borman II and Edward H. White II on board. The objective of the flight was to study the effects of a fortnight in space on the human body. The nearly fourteen days in space would double the length of time that anyone had been in space and for 5 years would stand as the record for the single longest spaceflight duration.
1816 American chemist Benjamin Silliman Jr. was born. He investigated the potential uses of crude oil products and gave impetus to plans for drilling the first producing oil well in 1859. He pioneered the practice of separating the crude oil into its component parts, or its fractions, and observed the characteristics of each fraction.
1791 The first edition of The Observer was published in London. It was the world's first Sunday newspaper.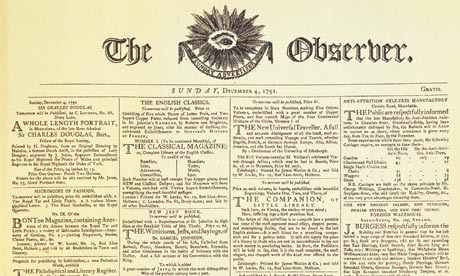 1619 38 English settlers arrived at Berkeley Hundred, 20 miles upstream from Jamestown. The group's charter required that the day of arrival be observed yearly as a "day of thanksgiving" to God, and this is considered to be the first Thanksgiving celebration in America.