2001 Australian Ian Thorpe became the first swimmer to win six gold medals at a single World Championships.
1935 The Boeing B-17 Flying Fortress was flown for the first time. It was a four-engine heavy bomber aircraft developed in the 1930s for the then-United States Army Air Corps (USAAC).
1867 American-Argentine astronomer Charles Dillon Perrine was born in Ohio. He worked at Lick Observatory from 1893 to 1909 and then was director of the Argentine National Observatory. He discovered two moons of Jupiter, today known as Himalia (in 1904) and Elara (in 1905). At the time, they were simply designated "Jupiter VI" and "Jupiter VII" and were not given their present names until 1975.
1858 French photographer Gaspard-Félix Tournachon, known as "Nadar", took the first aerial photographs while flying in a balloon over Paris.
1851 Berkowski made the first solar eclipse photograph using the daguerrotype process, at the Royal Observatory in Königsberg, Prussia (now Kalinigrad in Russia). Berkowski, a local daguerrotypist observing at the Royal Observatory, never published his first name.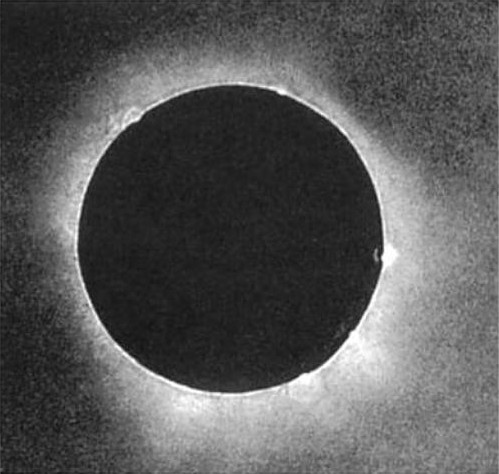 1609 Bermuda was first settled by survivors of the English ship Sea Venture, led by Admiral Sir George Somers, during a voyage to Virginia. Bermuda had been discovered in 1503 by a Spanish explorer, Juan de Bermúdez, but never settled until over 100 years later.