1975 The Soviet unmanned spacecraft Venera 9 made a successful landing on the surface of Venus. Its orbiter was the first spacecraft to orbit Venus, while the lander was the first to return images from the surface of another planet.
1881 American physicist Clinton Davisson was born in Bloomington, Illinois. He won the 1937 Nobel Prize in Physics for his discovery of electron diffraction, a technique used to study matter by firing electrons at a sample and observing the resulting interference pattern.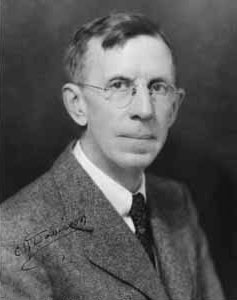 1879 Using a filament of carbonized thread, Thomas Edison tested the first practical electric incandescent light bulb (it lasted 13½ hours before burning out).
1883 The Metropolitan Opera House in New York City opened with a performance of Gounod's Faust.
1797 French inventor André-Jacques Garnerin carried out the first parachute jump at Parc Monceau, Paris. A ballon attached to his parachute and basket pulled him up to 3,000 feet at which point he cut a rope attached to the balloon and safely parachuted to the ground.