1981 The IBM Personal Computer, model 5150, was first introducted to the public. It was the original version and progenitor of the IBM PC compatible hardware platform. It was created by a team of engineers and designers under the direction of Don Estridge of the IBM Entry Systems Division in Boca Raton, Florida.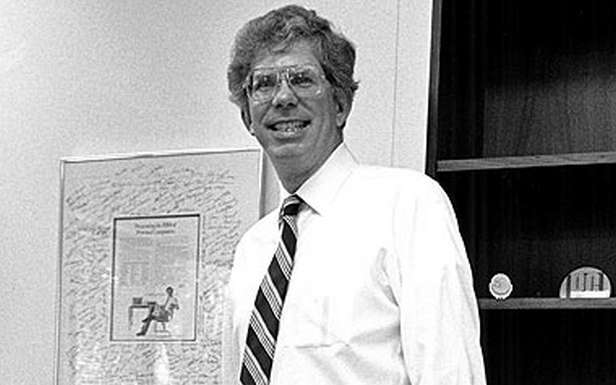 1960 NASA launched its first communications satellite, Echo 1A (commonly referred to as Echo 1). Echo 1 was a passive communications satellite: it functioned as a reflector, not a transmitter. The satellite also aided the calculation of atmospheric density and solar pressure due to its large area-to-mass ratio.
1936 American competitive springboard diver Marjorie Gestring won the gold medal in 3-meter springboard diving at the Summer Olympics in Berlin, Germany at the age of 13 years, 268 days — the youngest person ever to win an Olympic gold medal.
1923 Enrico Tiraboschi was first to swim across the English Channel from France to England.
1888 Bertha Benz, wife of Karl Benz, drove in one of Benz's newly-constructed Patent Motorwagen automobiles from Mannheim to Pforzheim, becoming the first person to drive an automobile over more than a very short distance.
1887 Austrian physicist Erwin Schrödinger was born in Vienna. He was one of the founders of quantum mechanics, and was awarded the Nobel Prize in Physics in 1933 for his contributions, especially the Schrödinger equation describing how the quantum state of a physical system changes with time. He also wrote on philosophy and theoretical biology, and invented the popular thought experiment known as Schrödinger's cat.
1687 The Second Battle of Mohács (also known as the Battle of 'Berg Harsány'): The forces of Holy Roman Emperor Leopold I, commanded by Charles of Lorraine, inflicted a crushing defeat upon the forces of Ottoman Sultan Mehmed IV, commanded by the Grand-Vizier Sari Süleyman Paşa, in modern day Hungary. The battle took place in the aftermath of the Great Turkish War between the invading Ottoman Empire and various European powers. After its defeat in this battle, the Ottoman Army suffered mass mutiny and retreat back to Instanbul, which allowed the Hapsburgs to recapture much of Hungary and push deep into the Balkans.
1644 Bohemian-Austrian composer Heinrich Ignaz Franz Biber was born in the small Bohemian town of Wartenberg, in modern-day Czech Republic. He was one of the most important violin composers in history and wrote one of the earliest known pieces for solo violin, the monumental passacaglia of the Mystery Sonatas. During his lifetime, his music was known and imitated throughout Europe, and continues to be widely popular today.
1099 The Battle of Ascalon: A crusader army, led by medieval Frankish knight Godfrey of Bouillon, defeated and drove off the numerically-superior Muslim Fatimid army led by vizier al-Afdal Shahanshah of Egypt.